Fitness Kickboxing Classes In Shreveport & Bossier City
Our Fitness Kickboxing Classes Can Help You Strike With Speed And Efficiency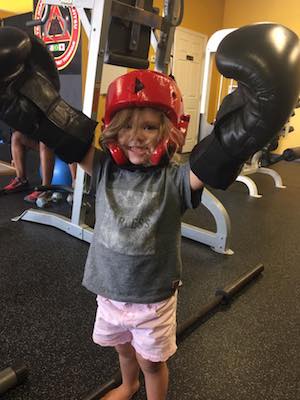 Looking for the best way to blend total-body fitness and the best striking skills around? Look no further.
Our Fitness Kickboxing Classes at Bossier Jiu-Jitsu offer you high-energy workouts that emphasize kickboxing skills above all else. Learn how to defend yourself in any real-world situation while also pushing your body through an incredible workout that is always changing to help you see sustainable results.
Don't miss out! Get started today!
Fitness Kickboxing At Bossier Jiu Jitsu Is Unlike Anything You've Ever Seen
Sure, you've probably seen those big group kickboxing classes at the gym down the street. But is that really what you're looking for?
At Bossier Jiu-Jitsu, we take the time to understand your goals and to ensure that you're learning every element of this sport with complete comfort. From day one in our Fitness Kickboxing Classes, you'll notice the difference.
Our team is helping men and women across Bossier City & Shreveport learn:
Powerful strikes with your fists, feet, knees, and elbows
Balance and coordination from any position
Speed and efficiency in every movement
Complete confidence in everything you do
And Yeah, Fitness Kickboxing Is A Really Great Workout.
But you already knew that, right?
These classes are truly high-energy sessions. You'll burn hundreds of calories in every class and you'll notice the results FAST.
At Bossier Jiu-Jitsu, we work hard to make sure each class is different from the last. As you challenge your body to be faster, stronger, and more efficient in your striking, you'll also work every muscle in your body on the path to sustainable fitness success.
With us, you can count on:
Incredible feedback and support
Motivation to give it your all
Sustainable fat burn and muscle gains
Total-body toning
Boosted energy levels in your everyday life

Ready To Get Started? Join Us In Bossier City Today For The Best Fitness Kickboxing Classes Around!
Don't settle for good enough. Get more out of every workout with our Fitness Kickboxing Classes at Bossier Jiu-Jitsu. We're committed to working with all ages and experience levels, helping everyone feel welcomed from day one.
Take the first step today! Just fill out the short form on your screen to get started.