Kids Martial Arts Classes In Shreveport & Bossier City
Challenge Your Child With The Best Brazilian Jiu-Jitsu Training Around In Our Kids Martial Arts Classes
At Bossier Jiu-Jitsu, we take pride in offering students of all ages the best Brazilian Jiu-Jitsu instruction around. Unlike a lot of Kids Martial Arts programs, ours is based solely on BJJ as taught by Royce Gracie and the real-world skills it can offer our children.
Our instructors are dedicated to meeting the needs of every child in class, regardless of their experience level or background. Give your child a boost today and join us in Bossier City!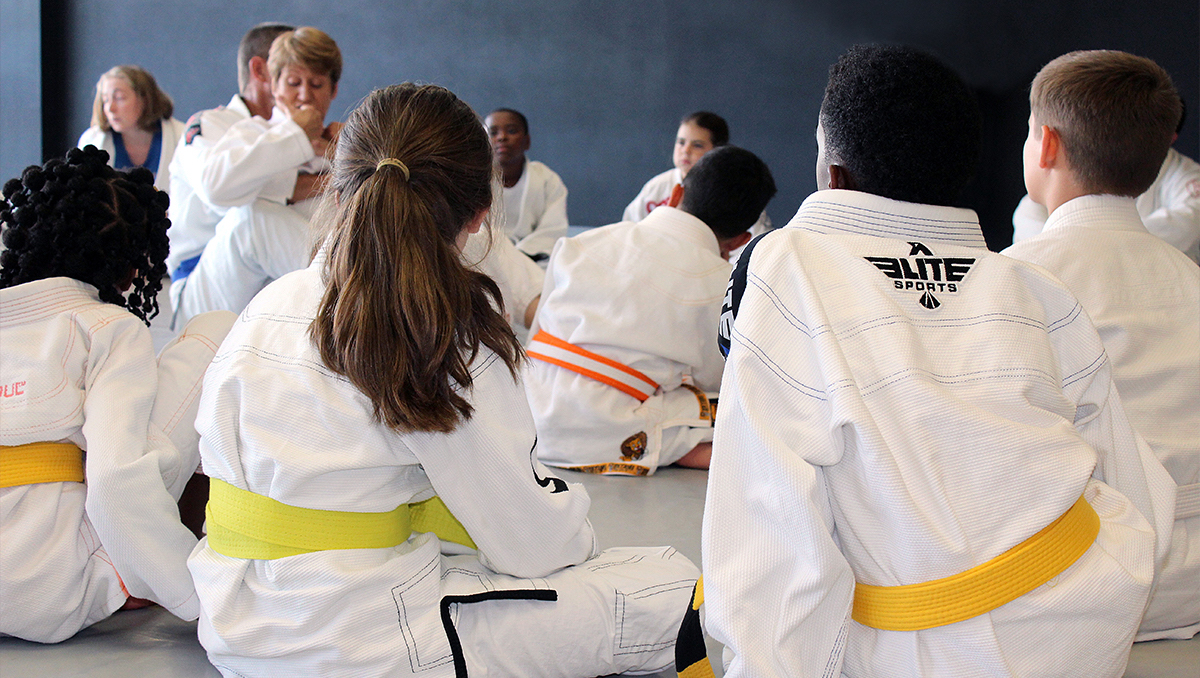 What Can You Expect From Our Kids Martial Arts Program?
At Bossier Jiu-Jitsu, we don't promote violence. We don't teach students how to fight.
Instead, we use the art of Brazilian Jiu-Jitsu to keep students excited about physical activity and challenged week in and week out. BJJ is a discipline that takes strength and size out of the equation, relying on leverage and technique in its place.
And in our Kids Martial Arts classes we aim to share those values while helping students develop a wide range of physical tools.
When you join us in Bossier City, your child can learn:
Real-world self-defense skills
Total-body strength and coordination
Balance, speed, and agility
Confidence in everything they do
PLUS, We're Committed To Building Well-Rounded Students That Are Prepared For Any Journey In Life
Families flock to Kids Martial Arts programs because they instill lifelong values in young students. At Bossier Jiu-Jitsu in Shreveport & Bossier City, that's our goal every day.
We know BJJ can be fun and exciting for kids to learn and develop, but our classes also offer an incredible mental growth that will set your child up for success in all aspects of life.
With our Kids Martial Arts Classes, students quickly build:
Focus and attention to detail
Respect and communication skills
Perseverance and dedication
And an incredible sense of pride in themselves
Don't Miss Out! We're Bringing You The Best Kids Martial Arts Classes In Bossier City and Shreveport!
Our Kids Martial Arts program is successful because we care. We care about serving every student who comes through our doors, regardless of their skills and experience level.
When you join us at Bossier Jiu-Jitsu, you'll be welcomed like family and you'll have a front row seat to your child's mental, physical, and emotional development.
Just fill out the short form on your screen today to get started!